Tourist places of Kashmir best time to visit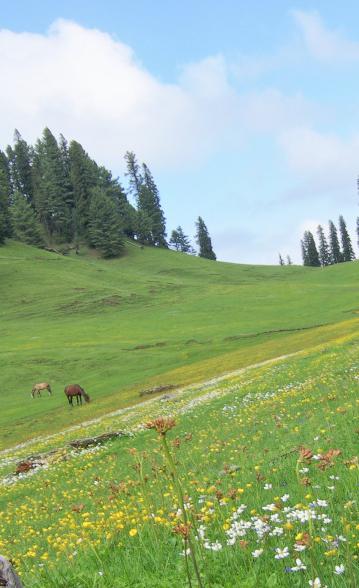 Bangus a beatuiful Kashmir tour place is one of the relatively unexplored grasslands and unknown tourists paradise situated in the North Western periphery of Tehsil Handwara of District Kupwara, 128 Kms Approx away from Srinagar, summer capital of Jammu and Kashmir (India). The said grass land is at an altitude of about 10,000 ft above sea level. Occupying an estimated area of 300 Sq Kms, Bangus is surrounded by Shamsbery ranges and Leepa valley.Word "Bangus" is derived from Joining two words " Ban " derived from Sanskrit word " Van" meaning " forest" and " Gus" meaning " Grass"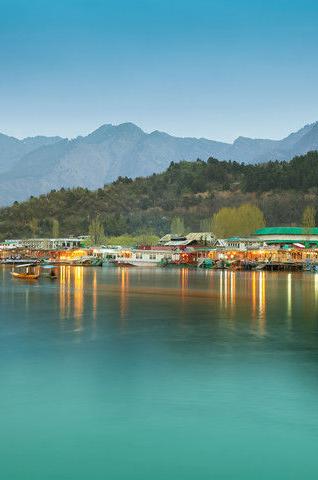 Srinagar is one of the several Kashmir tourism places that have been called the "Venice of the East" or the "Kashmiri Venice" Lakes around the city include Dal Lake – noted for its houseboats and Nigeen Lake. Apart from Dal lake and Nigeen lake city is also famous for wular lake and Manasbal lake to the north of Srinagar. Wular lake is one of the largest fresh water lakes in Asia. Srinagar has some Mughal gardens, forming a part of those laid by the Mughal emperors across the Indian subcontinent.
List Of Best Tour Places Of Kashmir
| Tourist Place | Best Time To Visit | Things To Do | Places To Visit |
| --- | --- | --- | --- |
| Srinagar | April To September | Houseboat Stay, Shikara Ride, Handicraft Shopping, | Dal Lake, Mugal Gardens, Shanker Acharay, Nageen Lake, Hazratbal Shrine, Old City, Pari Mahal, Budshah's Tomb |
| Gulmarg | November To February May to August | Gondola Ride, Skiing, Horse Riding, Golfing | Mount Afarwat, Gulmarg Gondola, Alpather Lake, Golf Course, Khilan Marg |
| Pahalgam | April To September | Fishing, Photography, Horse Riding, Riverside Camping, Amarnath Yatra | Aru Valley, Betaab Valley, Kolahoi glacier, Lidder River, Chandanwari, Amarnath, Recreational Park, |
| Sonmarg | May To August | Trekking, River Rafting, Glacier Watching, Amarnath Trek | Gangabal Lake, Thajiwas Glacier, Zojila Pass, Baltal Valley, Amarnath Cave |
| YousMarg | May To November | Trekking, Pony Ride, Trout Fishing | Nilnag lake, Nilnag lake |
| DoodhPathri | April to August | Camping, Trekking, Outdoor Photography | Palmaidan, Tangnar, Diskhal, Mujhpathri |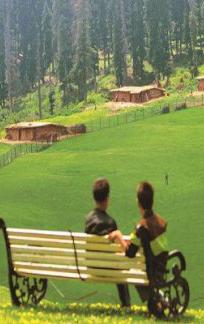 Doodhpathri (The Milk Valley) Doodhpathri is a newly tourist destination in the Indian Sate of J & K. The water which is at present flowing through the meadows looks like milk from the distance and remains very cold throughout the year Even if its Hot temp. It is located in Budgam district. Situated at an altitude of 8,956 ft from sea level, and located at a distance of 45 km Approx from state summer capital Srinagar.The name "doodpathri'' means Valley of Milk.
.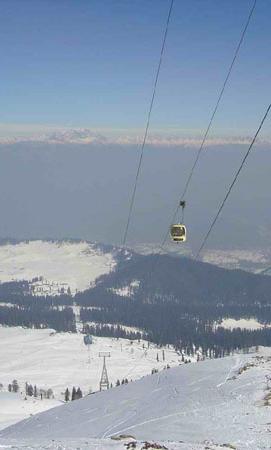 Gulmarg literally means meadow of flowers. This Tourist destination is a majestic hill station in the district of Baramula. The hill station, at an altitude of 2730 m, was earlier known as Gaurimarg, where Gauri stands for Goddess Parvati the wife of Lord Shiva. The name Gulmarg was given to this place by the King Yousuf Shah Chak. Nestled with stunning peaks in the Himalayan ranges, Gulmarg is a spectacular picnic spot attracted by all kinds of tourists and its 2nd best picnic sport for local people in Kashmir with its lush green backdrop, beautiful landscapes. Gulmarg Tour Places,
.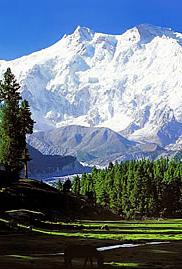 Sonamarg or Sonmarg Tourism Place, located at a hefty altitude of 2,740 m above sea level, literally means 'Meadow of Gold'. The picturesque natural beauty of the region brought this name to Sonamarg. Sonamarg, a town surrounded by breathtaking glaciers and serene lakes, is a snow covered beautiful flower-laden meadow in the majestic Himalayan mountain region. Sonamarg in the Kashmir valley is the gateway to Ladakh and situated just before the Zojii La pass. Located at 87 km from Srinagar, the place is renowned for trekking and hiking trails.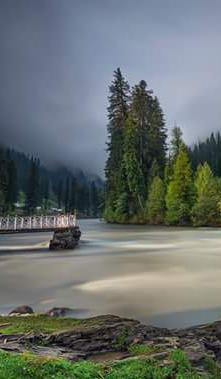 Astounding for the mesmerizing natural beauty, Pahalgam Tourist Place is located at the confluence of Lidder River and the streams originating from serene Sheshnag Lake. The valley is located 96 km from Anantnag district. At an altitude of 2,130 m above sea level, this lush green valley is most sought by travelers seeking relaxation and leisure. The valley offers breathtaking panoramic views of the beautiful Himalayan Ranges. Pahalgam is the base camp for the renowned pilgrimage to Amarnath.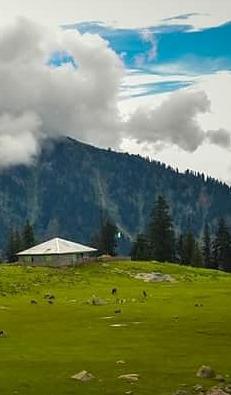 The town of Yusmarg is located in the Indian state of Jammu and Kashmir. Its a new destination for tourist this town is a very popular tourist destination in the region, and it is also located very close to the capital city of Srinagar. The town of Yusmarg is located in the Badgam district, which is known for its picture perfect locales and scenery. The entire region is filled with grassy pastures and the town of Yusmarg is also covered by very dense forests. Families from Srinagar normally use the town of Yusmarg as a picnic spot due to its proximity to the place it is also used by local school of vally for picnic.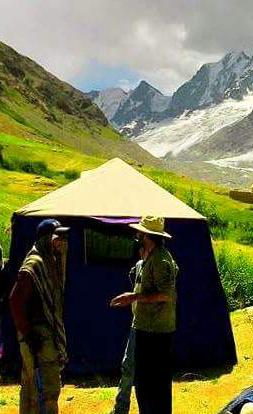 Tosa Maidan falls in district Budgam of Central Kashmir its 45 km from Srinagar to Drung (tehsil Khag). This distance can be traversed by vehicle. From Drung afterwards, the path to Tosa Maidan is trekked on foot or on a horse. It is a distance of 10 to 15 Kms.Tosa Maidan is not only famous as a pasture but also for its historical background. Bounded by dense forests, it is situated about 10 kms from Khag in the mountains of the Himalayan range. After crossing the upper mountain reaches.
Get Free Quotes
Best Travel Agents
Our tour planners would love to help you create a customized Package
What You Get?
Packages From Professional Travel Agents
24X7 Support
Best Price Guaranteed
Multiple Free Quotes
Fully Customized
Descriptive Itineraries
Multiple Price Selection
Fill You Requirements
Customised Tours
Create your own holiday tour plan
Personalized Holiday Packages
Inquire --> Customize --> Book
1
2
3
WhatsApp Support
Your favourite mode of communiaction
Holiday Packages on WhatsApp
24x7 WhatsApp Support