Kashmir Tourism Packages Tour Operator
Are you planning for a trip to Kashmir? Welcome to Indeed Holidays, Best Kashmir tour operators for Kashmir tourism holiday packages.Tourism in Kashmir is a tradition, because people of Kashmir are known to be the best hosts of their guests and this tradition is as historic as valley of Kashmir itself, in continuation to this centuries old tradition. we at Indeed Holidays offer Kashmir Tourism Packages at most affordable prices, from Jammu, Delhi, Mumbai, Hyderabad, Bangalore, and other parts of India and abroad as well, like UAE, Bangladesh and Malaysia etc, Our Tour packages of Kashmir are designed by professional tour planners and travel guides having vast experience in Kashmir Tourism Industry, Being a leading tour and travel company in Srinagar Indeed Holidays is know for its services for Kashmir tourism packages.
Best J&K Tourist Places
Browse through best tour destination of Jammu Kashmir and Leh, Indeed Holidays Best Kashmir Tour Operators offers its services in all three regions of Jammu and Kashmir State, Be it the city of temples Jammu, the heaven on earth Kashmir or the coldest desert in the world Ladakh, we provide tour assistance, hotel booking, houseboat booking, car rental, event booking, helicopter booking and much more through our 24X7 customer service help line. Jammu and Kashmir State had three major regions Jammu the winter capital, Kashmir Valley, and Leh region, on August 5th 2019 Indian Govt. bifurcated the state into two Union Territories Jammu Kashmir and Ladakh, Now that the state is divided in to two parts but we continue to offer our services to all the region of the erstwhile state of Jammu and Kashmir. Below you can select any of the three region that you wish to visit in this beautiful Himalayan region. Indeed holidays is known for its services for multi regional tours that include Jammu, Kashmir and Ladakh Tour. For multi region tours you can contact our tour planners and they will help you in creating best plan for the selected regions of the state. Kashmir Tour Places
Popular Tourism Packages For Jammu Srinagar & Leh
A list of most popular Kashmir tourism trips and Srinagar holiday packages, Jammu tours and Ladakh travel plans. Jammu Kashmir tourism packages are popular among Indian as well as foreign tourists based on the ranking of the tour packages and minimum customization requirements. These Jammu and Kashmir tour packages by Indeed Holiday best Kashmir tour operators are top in class and offer what most of the travelers are looking for. Be it price the packages are suitable for budget to luxury class travelers or for that matter the selection of destinations and tour places that these trips include. Every thing for Couples, Honeymooners, Small Families , Friends and Families , Adventurers or any other class of tourists these holiday packages are popular among all classes. Easily book Srinagar Kashmir tour packages from Mumbai at very reasonable prices. We have got pre-customized holiday packages for Srinagar and Kashmir valley from Kolkata. Keeping in view the special requirements for the south Indian travelers our Kashmir trips from Karnataka are ready to book at very cheap prices.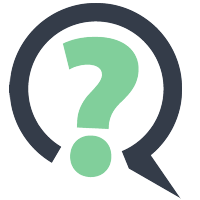 Best Tour Planners
Our tour planners would love to help you create a customized Package
What You Get?
Packages From Professional Tour Planners
24X7 Support
Best Price Guaranteed
Multiple Free Quotes
Fully Customized
Descriptive Itineraries
Multiple Price Selection
Fill You Requirements
Lowest Price Holiday Trips For Jammu & Kashmir
The best part of starting a newly married life begins with a perfect honeymoon tour. What can be more fascinating than having it in the heavens? Yes, popularly known as the heaven on earth Kashmir is the most preferred honeymoon tour destinations in India for newly married couples. For couples from Mumbai, Delhi, Kolkatta, Bangalore, Karnataka, Gujarat Punjab and other parts of the country. To make your honeymoon trip a memorable one, we have crafted Kashmir tour packages for couples in such a way that it will remain the most memorable journey of your life. Honeymoon tour packages in Kashmir can be customized to suit any budget category. Our tour planners provide complete tour customization at lowest prices.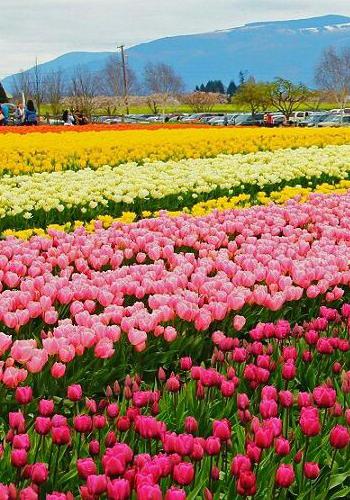 Have you picked Kashmir as your holiday destination? Then you can be rest assured that you'll find a lot to do and explore. A Shikara ride in Dal Lake. A night stay in floating luxuries Kashmir houseboats. A Gondola ride in one of the best Ski destination in Asia in Gulmarg or a horse ride in the valley of shepherds Pahalgam. Not just this Kashmir is full of much more than what you can expect. Be it a family vacation, a couple celebrating their love or or group of wanderers to unknown. You can have any holiday style with any budget and we'll have the Kashmir Trip for you. Indeed Holidays is know as best Kashmir Tour Operators in Kashmir for arranging most exotic holidays for Jammu and Kashmir.
Ladakh Tour Plans from Srinagar, popularly known as the Venice of Asia the city of Lakes and gardens. Srinagar is the summer capital of Jammu & Kashmir state. One of the best tourist destination filled with spectacular natural beauty and cultural bliss, while as Leh Ladakh the highest and coldest desert in world provides a contrast in equally beautiful manner, known for Pangong lake, Khardungla Pass Nubra valley and Buddhist monasteries fulfills your wanderlust. Indeed holidays brings you this beautiful holiday mix of Srinagar and Leh Ladakah tour packages at most affordable prices, With best in class facilities and services from leading holiday packages company for Srinagar Leh Tours.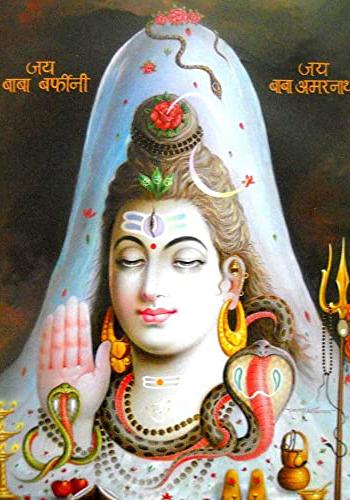 Jammu and Kashmir is known as the land of Sufi's and Saints, all the three regions of the state Jammu, Kashmir and Leh are known for their spiritual connections be it the temple of Mata Vaishno Devi in Jammu, Cave of Amarnath, Hazratbal Shrine in Kashmir or Buddhist monasteries in Leh you can't come more closer to finding your spiritual connection than in Jammu and Kashmir. Indeed holidays brings professionally designed Yatra tour packages for Vaishno Devi and annual Amarnath Yatra with Kashmir tour including houseboat stay, Shikra rides and visit to most popular tour destinations in Jammu and Kashmir, checkout our list of Yatra tour packages.
Hassle Free
Tour Booking
Personalized Holiday Packages
Select Customize Book
1
2
3
Choose Your Destination
tell us your schedule and budget
Get Multiple free quotes
from professional tour planners
Personalize Your Best Tour
book at lowest price & enjoy
Select Now
Best Car Rental Service In Srinagar
Best car rental service in Srinagar Kashmir, Indeed Holidays provides car rental service from Srinagar to Jammu, Jammu to Srinagar, Srinagar Leh and Leh Srinagar at most affordable prices. With a fleet of brand new luxury class vehicles driven by professionally trained drivers for tourism industry. Indeed holidays is a leading car rental service provider in Kashmir valley, Our local Kashmir tourist car hire services include, full-day Srinagar city tours, where you can visit Nishat, Salimar, Cheshma Shahi, Tulip garden, Shanker Acharay temple, Dargah Hazratbal Shrine, Harvan Garden, Botinical Garden, Old city tour includes visit to Jamia Masjid, Budshah's Tomb, Pather Masjid, Old city handicrafts market, Dry fruit market, handicrafts Manufacturing units, Khankah Moula tour, Badaam Wari tour and other historical, religious and shopping centers. Local taxi service in Srinagar includes tours to Gulmarg, day trip to Sonmarg, Pahalgam Tour, same day return from Yousmarg, Doodpathri and other tourist places in and around Srinagar city. We have a well maintained brand new fleet of vehicles which include,Toyota Innova, Toyota Etios, Hyundai Ertiga, Chevorlet Tavera, Tata Indigo, 15 Seats Tempo, 32 Seats Tempo, and Volvo AC coaches for large groups. All the vehicles are driven by professional drivers with hill license and years of experience on the road. Srinagar Car Rental vehicles are provided on pay per day basis however there are all inclusive Kashmir tour packages also available.
Toyota Innova


Fuel
Driver
AC
Tolls

Seating

7

Parking

Paid

Assistance

24X7

Tata Indigo


Fuel
Driver
AC
Tolls

Seating

4

Parking

Paid

Assistance

24X7

Toyota Etios


Fuel
Driver
AC
Tolls

Seating

4

Parking

Paid

Assistance

24X7
Srinagar Car Rentals
Best Kashmir Tour Operators
Welcome to Indeed Holidays Best Kashmir tour operators and travel agents in Srinagar, Indeed Holidays your absolute holiday planner in India is a tour and travel company based at Srinagar. Indeed Holidays is one of the best rated local Kashmir tour operator in Srinagar on google. We provide Kashmir tour packages, Srinagar tourism tours, Kashmir holiday packages. we also offer Ladakah tour plans and Amarnath/Vaishno Devi yatra tours in the state of Jammu and Kashmir. Being the best local tour operators in Srinagar for Kashmir tourism packages and Srinagar tour packages. Having served hundreds of travelers across globe in Kashmir to explore the magical beauty of Kashmir and Ladakh through best holiday packages. Readily available or customized tours for our valuable customers in India and abroad. Our Kashmir trip packages are designed to take you through all the exotic destinations in Kashmir and experience all the enthralling activities that Kashmir is known for. Best Srinagar Ladakh packages can bask you in the glory of cultural treasures as the Thiksey Monastery and Matho Gompa in Leh. The Pangong Lake in Leh, situated at a mind-boggling height of approximately 18000 feet, is another must visit place besides many other tour places. Kashmir has been hailed as Paradise on Earth and the fairyland like landscape of Kashmir justify the tag. Book your holidays with Best Kashmir Tour Operators for Jammu Kashmir and Ladakh.